DAMHUS-Zigeuner-Kumpel (Zingara buddy)
This tasty bratwurst sausage in original Zingara sauce is always a favourite and is most flavourful when its spicy aroma develops through the steam.
Golden browned Damhus bratwurst sausage in a spicy sauce with sweet pepper and onions.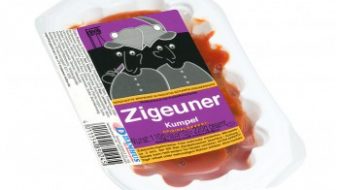 For our DAMHUS Zigeuner-Kumpel (Zingara buddy) we only use meat of the highest quality. This is what we are known for – far beyond the Münsterland region! All the way from the animal feed to the merchandising at the grocery store, our products are subject to constant control.
Product information
| | |
| --- | --- |
| Product description | DAMHUS-Zigeuner-Kumpel (Zingara buddy) |
| Best before date from date of production | 60 days / (90 days) |
| Type of packaging | Trays |
| Dimensions in mm l x w x h | 190 mm x 133 mm x 37 mm |
| Intestine/casing | Natural intestine |
| Information on refrigeration | 0° C - 7° C (ideally at 2° C) |
| Product description | GLUTENFREE - species-specific, uncured fine sausage meat |
| List of ingredients | Sausage: 80% pork, 5% turkey, bacon, potable water, iodised table salt, spices (mustard, celery i.a.), seasoning (contains soy), dextrose, lactose, stabilisers: sodium acetate, sodium citrates, diphosphates, flavour enhancers: monosodium glutamate, natural intestine, sauce: water, vegetables (sweet pepper red/green, pickle, onion), tomato purée, sugar, distilled vinegar, modified starch, table salt, spices, yeast extract, flavouring (with maltodextrin as carrier) thickening agent: E412 (guar gum), preservatives: E211 & E202, spice flavouring. |
| Ingredients in accordance with Regulation VO (EU) Nr. 1169/2011, allergens | mustard flour, celery salt, soy, lactose |
| Ingredients in accordance with Regulation 1829/2003, No. 1830/2003, genetically modified food | none |
Nutritional information, analytical parameters chemical
energy
KJ: 940, Kcal: 230
fat
of which saturated fatty acids
18,2 g
8,0 g
carbohydrates
of which sugar
6,8 g
4,1 g
protein
9,7 g
salt
2,0 g
Please note: The values given refer to 100g and are subject to natural tolerances.
Besides protein, meat contains many vitamins of the vitamin-B-complex, Vitamin A and D as well as the minerals sodium, potassium and iron. If we consider sausage products as a source of iron, then it becomes especially important compared to other types of food. Compared to vegetable food sources, meat sourced iron offers greater availability. The white poultry meat, as it is used in our products, contains considerably less fat and more protein compared to muscle meat cuts of beef. In addition, the vitamin content of group B and C, niacin, as well as the minerals magnesium, iron, phosphorous, and sodium is comparatively high.
Ernährungsphysiologische Hinweise zu unseren Produkten
Product range information
| Article no. | EAN | Weight | Packing unit | Casing | Calibre | Pieces per carton |
| --- | --- | --- | --- | --- | --- | --- |
| 85024 | 4011554850245 | 110 g sausage | 2200 g | Natural intestine | - | 40 |

All DAMHUS sausages are glutenfree, as always! And DAMHUS bockwurst sausage and Polish sausage products are also lactose-free!
We have assembled detailed information on nutritional values, packaging units, and article specifications extra for you.
News, tips and tricks for the barbecue season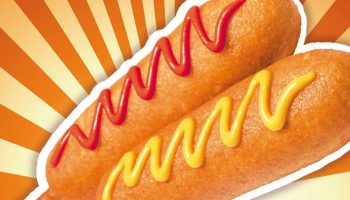 Award for the bratwurst sausage specialist!
more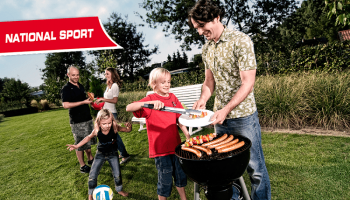 For some it is a sport, for us it is the greatest time of the year: We provide you here with useful tips, tricks & infos for a proper barbecue!
more